Let Us Haul Your Residential Waste
Home renovations and other residential worksite projects can leave you with a significant clean-up project both during and on completion of the job.
Central Waste & Recycling have all your residential waste removal needs covered with fast and efficient dumpster hire and collection services.
We service a range of local Austin areas such as Cedar Park, Round Rock, Lago Vista and Liberty Hill and offer comprehensive collection plans to cater for all project scopes.
In most circumstances, we can have the dumpsters delivered either the same day as your request or the very next day depending on availability.
Read more about our waste management solutions below.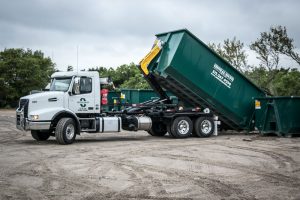 Roll-off dumpsters are an excellent solution for those smaller home-related projects. They're great for general waste, green waste, damaged furniture and ideal for moving home.
We can supply Roll-off Dumpsters to suit smaller types of residential waste removal – Great for a weekly collection plan and are available in 3, 6 or 8-yard capacities.
Our most commonly hired 3-yard roll-off dumpsters are 6' x 4' x 3.5' feet; a perfect positioning size for apartment waste removal or other sites where space is limited yet require a relatively large trash capacity.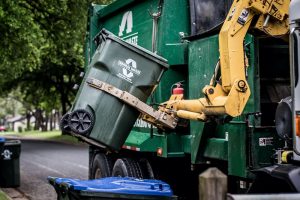 Central Waste and Recycling have the solution to disposing of your unwanted trash. After providing you with a suitable dumpster, we'll provide you with a custom pickup schedule based on daily or weekly requirements.
We can collect and remove both based on daily and weekly schedules and ensure you've always got a dumpster to continue disposing of your waste around the clock.
We offer collection services for both one-time dumpster hire and repeat, regular waste removal customers – we can pick up a single load or collect, dump and replace the dumpster in one service.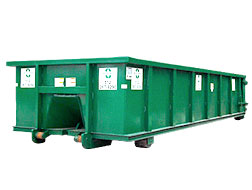 Bulk waste and larger building materials are often the most tedious and frustrating to remove mid-project. Removal of construction debris and bulk waste generally requires an open top waste container.
We have everything available for hire from 3-yard dumpsters for weekly collection, to 40-yard open containers for lot clearing and larger projects.
These are designed to haul waste items like concrete, dirt and heavy stones or gravel that are not ideally suitable for a regular roll-off dumpster.
We can deliver these to your nominated site and have a capacity of up to 10 Tons.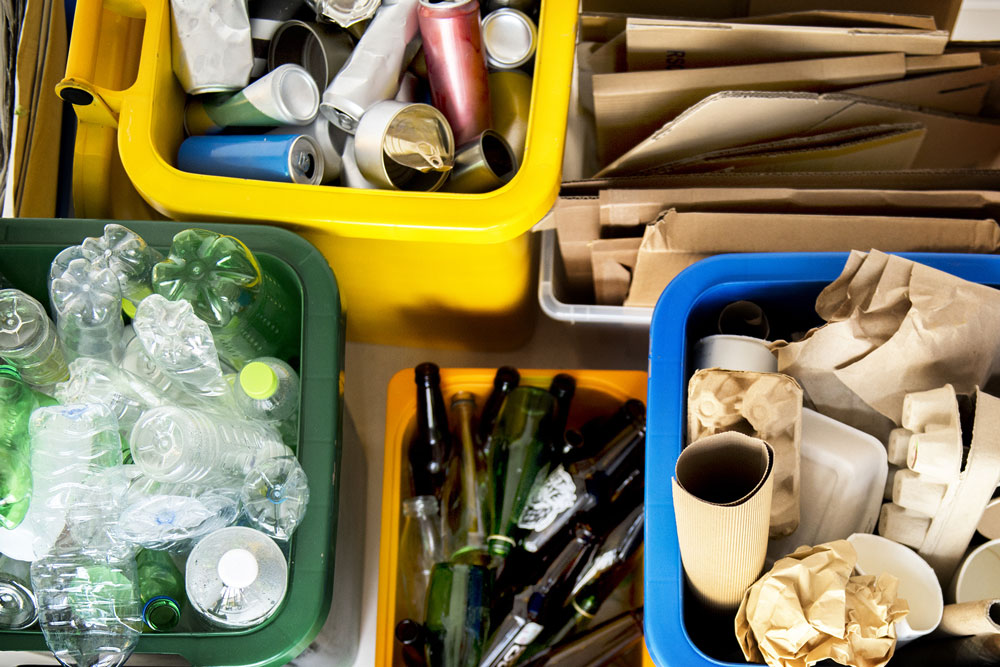 Recycling is ultimately a simple way for us all to do our part in sustaining a cleaner, brighter future for our community. Keeping unnecessary waste out of our landfills is our best solution when it comes to maintaining a high standard of recycling waste management.
A typical residential household will usually generate a large amount of recyclable waste within a short time period.
Although we don't accept recyclable waste at our location, we do offer to determine exactly how much of your waste is recyclable and transport it to nearby Austin facilities.
Contact us today and inquire about our dumpster hire and residential waste collection options.
Alternatively, please see our Commercial Waste Solutions page for information on business waste management and removal.
We haul everything except hazardous waste.
Dumpster
Dimensions (L x W x H)
Max. Load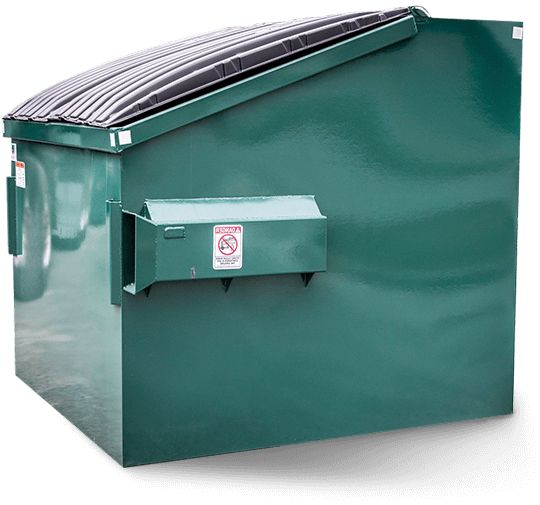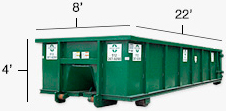 20 yard dumpster
Ideal for:
Large home renovations
Siding or deck removal
New home construction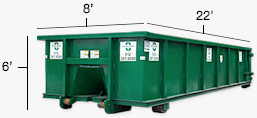 30 yard dumpster
Ideal for:
Large home renovations
Siding or deck removal
New home construction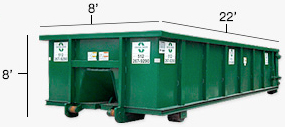 40 yard dumpster
Ideal for:
Large home renovations
Siding or deck removal
New home construction
Austin Owned & Operated. Service You Can Trust.